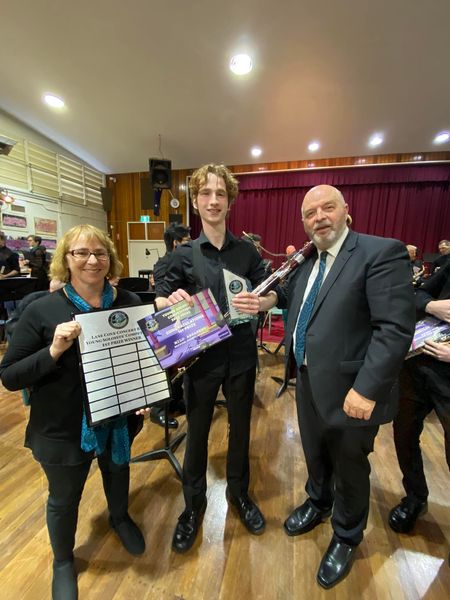 What an afternoon of music!
A very enthusiastic and appreciative audience enjoyed an afternoon of virtuosic music today as they watched the finals of the Young Soloist Competition in its inaugural year.
We are very excited to announce that Milo Abrahams (bassoon) is the winner of this year's competition.
The adjudicators agreed that while all three musicians played with outstanding technical and musical skill it was Milo's ability to connect and communicate with the audience that put him a step ahead of his competitors.
Congratulations to runners up Harvey Abrahams (flute) and Ramon Moein (alto sax) who both exhibited exceptional musicianship and skill on their respective instruments.
Many thanks to our adjudicators, Brendan Collins and James Brice for their supportive and encouraging comments for each of our competitors. Thanks also to our sponsors for this event, Intune Music, and Steve and Elana Traurig.
And finally, this event would not have happened without the enthusiasm and dedication of Gavin Staines who has worked tirelessly with his committee to make it happen. Congratulations to all involved in the planning, organising and execution, it has been a great success and we're all looking forward to next year.