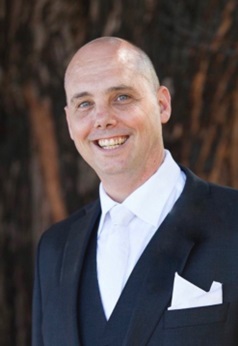 David is an experienced music educator and director whose students have gone on to have professional careers in leading orchestras such as the Sydney Symphony Orchestra (SSO) and the Australian Opera and Ballet Orchestra, as well as becoming recording artists in jazz/contemporary music. His students have gained places in Australia's top youth orchestras and ensembles, including SYO, AYO, SBSYO, have gained places in highly regarded jazz and classical music courses at Australia's top tertiary institutions, and have received high recognition at high school level.
David completed a Bachelor of Arts in communication (University of Canberra), majoring in psychology (Australian National University) and electroacoustic music composition (Australian Centre for the Arts and Technology). He completed a graduate diploma of psychology (Charles Sturt University) and studied film and video production and film music composition (UBS Film School, Sydney University).
As a Musician, David trained on clarinet with Valerie Fawcett, clarinetist with the Melbourne Symphony Orchestra (MSO) and pianist with the Victorian Opera and Ballet Companies. He holds A.Mus.A. in both clarinet performance and saxophone performance. David holds level 1 accreditation by the Australian National Council of Orff Schulwerk.
David has also worked extensively in the media industry as a film researcher for the Australian Broadcasting Corporation (ABC TV) on a wide variety of news, current affairs, documentary and educational programmes.
David is the founding music director and current conductor of the Tambourine Bay Winds woodwind ensemble. His ongoing areas of interest are the perception and cognition processes involved in music learning and performance. His passion is making inspiring music education accessible to everyone.