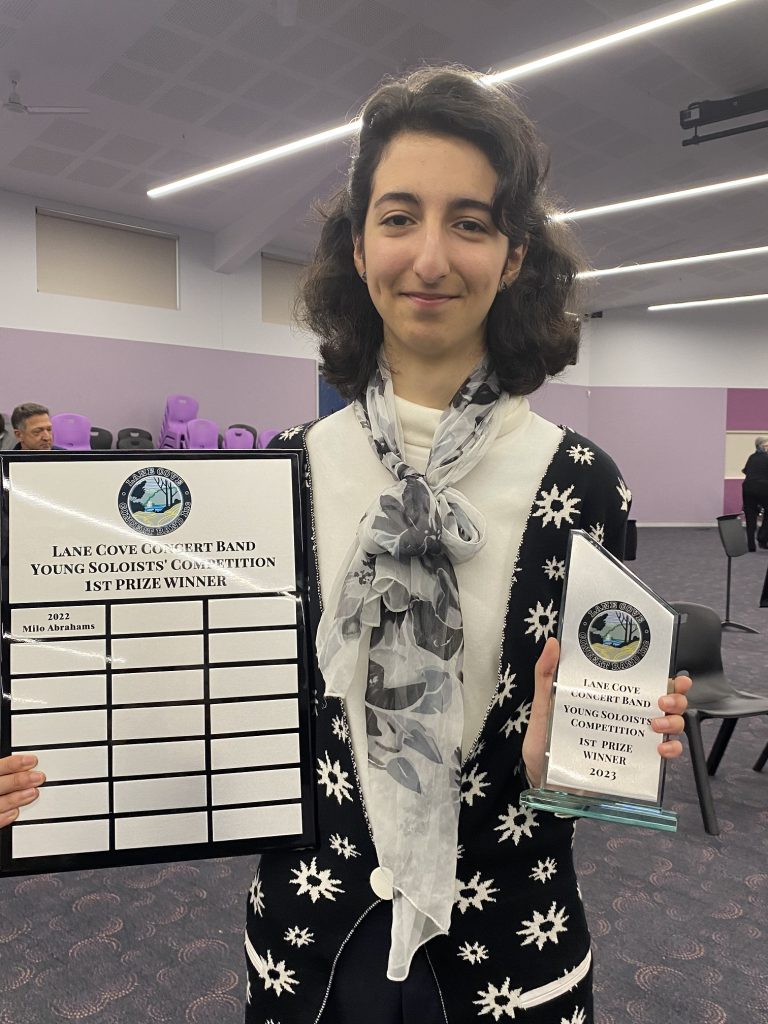 Congratulations to Raya Moein for winning the final of the 2023 Young Soloists Competition today. Raya played a challenging programme that included 'Sonatine' (Dutilleux), accompanied by Lindsay Gilroy, and 'Carmen Fantasie Brilliante' (Borne) with the Cameraygal Wind Symphony.
Raya began playing flute when she was 8 years old, she has acquired her CMus and AMusA, both with distinction, she also recently won the National Under 19s Solos for Flute, the Under 19 Champion of Champions, and the Open Flute. We are looking forward to seeing more of Raya in the future which certainly looks bright.
Congratulations to our other finalists, Raymond Wang (clarinet) and Leo Huang (tuba), and many thanks to our adjudicators Mrs Carol Coomber and Dr Martin Hardy.
Thanks also to our sponsors for this event, In Tune Music and Elana & Steve Traurig.