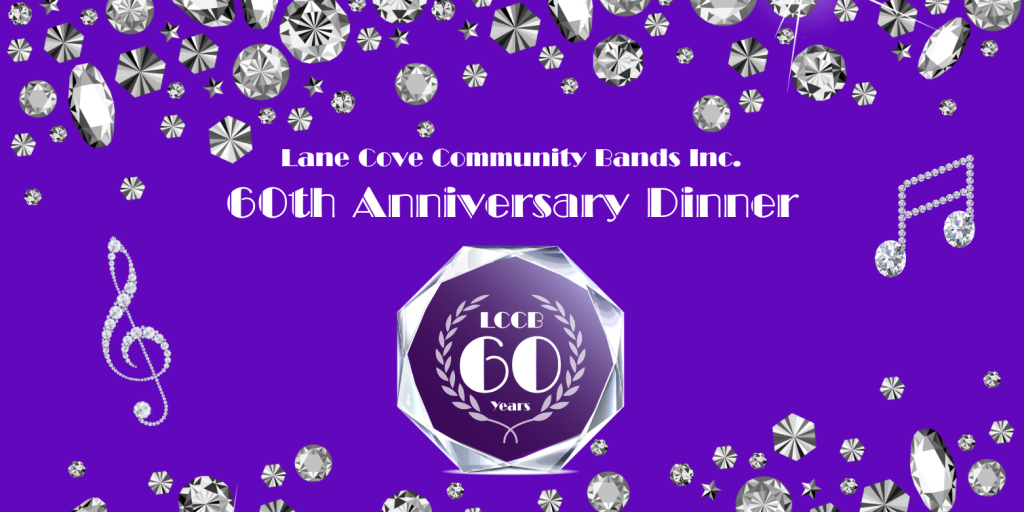 Please read information below and then use the Get Tickets link at the bottom to purchase your tickets to the 60th Anniversary Dinner and to purchase 60th Anniversary Merchandise.
Who is invited to the 60th Anniversary Dinner?
All past and present members, family and friends are invited to the anniversary dinner. Due to the size of the venue numbers are strictly limited so you are limited to 2 tickets at this stage to allow more people an opportunity to attend.
When is the dinner?
7pm on Saturday 26th August, 2023
Where will the dinner be held?
The Alcott, 1 Birdwood Ave Lane Cove.
Tickets
$75 early bird rate before 22nd July
$80 on or after 22nd July
Please specify any special dietary requirements when making your booking.
Ticketing platform Humanitix charges a booking fee, but you will be pleased to know that 100% of their profits from fees go to funding high-impact, evidence-backed charities that help disadvantaged children all over the world get access to education, healthcare and greater opportunity for a fair-go in life.
Please ignore the 'hidden tickets' section and discount code section.
LCCB 60th Anniversary Merchandise
Limited release merchandise available to pre-order. Delivery will be via your band representative and is expected early August. Limited stock so first come first served. Drink bottles are good quality metal bottles with drinking cap and screw on lid. Microfibre towels are 50cm x 30cm and could be used at hand-towels or spit rags or windscreen cleaners or any other use you can think of.
What will be provided?
Tickets include bubbles and nibblies on arrival, dinner and birthday cake dessert plus tea and coffee. Additional drinks can be purchased at the bar. Entertainment provided by Stringybark Jazz. There will be a dance floor so wear your dancing shoes.
Dress Code
Elegant casual with a touch of 'sparkle' to celebrate the 60th 'Diamond' Anniversary.
Getting There
The Alcott is easily accessed by car or buses to Lane Cove. It is only a very short walk from the Interchange on Epping Road.
Parking
The Canopy car park has 500 underground parking spaces available (under Coles/Aldi). Access to the car park is via the roundabout at the intersection of Finlayson Street and Rosenthal Avenue.
The car park has up to 3 hours free on levels P2 to P4. Avoid the 1 hour express parking on level P1. Additional hours are charged at $7 for the first additional hour and $17 for the second additional hour after the free period. Parking for people with a disability and seniors can be found on all levels.
Access to six electric vehicle charging stations is on P3. Two fast EV charging points are also located on P2 of The Canopy, which require customers to download the Evie App before use.
LCCB Anniversary Concert
LCCB is celebrating its 60th Anniversary with an extra-special afternoon of music on Sunday 20th August 2023 at 2pm at The Concourse in Chatswood. Tickets available very soon.
More Information?
For more information, please submit on online enquiry.