About Phil Arnold (Music Director TCB & BBBB)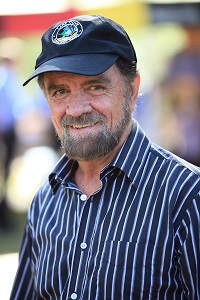 Phil Arnold joined the Lane Cove Concert Band as its Musical Director in 2005 and brought with him a wealth of performing and conducting experience at all levels. He has been at the forefront of music education for over twenty five years in both NSW and Western Australia where his innovatory and highly successful school and community based programmes have gained widespread recognition. His bands have won numerous competitions and have been selected to perform at prestigious musical events.
Since returning to NSW from Perth he has been appointed as Musical Director of several school-based band programmes, as well as the Lane Cove Concert Band, where he continues to forge links between bands and the community.
Currently Phil is the Music Director for the Turrumburra and Karingal Concert Bands and the Burns Bay Big Band.