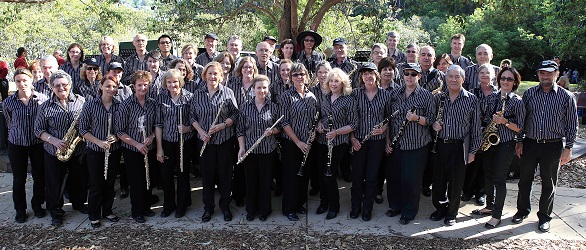 The Karingal Concert Band is the third most senior concert band in the Lane Cove Concert Band organisation. It is directed by North Shore music identity, Phil Arnold.
The band has been functioning for over two years and its almost 50 members are in the AMEB grade 2 to 3 range of ability.
Karingal Concert Band rehearses every Tuesday night between 7.30 and 9.30 pm (details below) and prospective new members are always welcome to attend rehearsals to check the band out.
Enquiries should be directed to the Membership Secretary, Jackie Brighton who can be contacted via the Membership Enquiry link under Contact Us
Rehearsal Details
When: The Band rehearses from 7:45 pm to 9:45pm each Tuesday during the public school terms.
Where: In our new Band Room – The Waterview Community Centre – 314 Burns Bay Road, Lane Cove.